UMass Amherst People Finder Directory to Have Pronouns
Image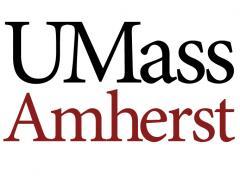 To mark today's International Pronouns Day, an annual event that seeks to call attention to the importance of sharing and respecting pronouns, UMass Amherst is unveiling the ability for students, staff and faculty to have their pronouns appear in People Finder, the university's public, online directory.
The change to People Finder will go live on Friday, Oct. 18. (If you are unable to see your pronouns in People Finder after Friday, you need to clear your browser cache).
Students, staff, and faculty can indicate their pronouns in People Finder by adding their pronouns to their SPIRE record. Students who wish to have their pronouns remain on course rosters, but not appear on People Finder can fill out a privacy request to not be listed on People Finder. More information is available on SPIRE under "My Personal Information: Pronouns."
"UMass Amherst has long been a leader in developing trans-affirming campus policies and practices. It is only fitting that we would be one of the first colleges to add pronouns to our online directory," states Genny Beemyn, the director of the UMass Stonewall Center and the co-chair of International Pronouns Day.
The change is the latest step in the university's commitment to supporting trans community members and helping to ensure that people's gender identities are acknowledged and respected. UMass Amherst was one of the first colleges in the country to enable trans students to have a chosen name on non-legal campus records and documents, to offer gender-inclusive campus housing, to require gender-inclusive restrooms in renovated and newly constructed buildings, and to give students the ability to indicate their pronouns on course rosters.