SILS Full Course Description
Are you passionate about protecting our environment for future generations and exploring solutions to sustainability issues? Would you like to learn how to marshal the talents of others to create sustainable change? We invite ambitious, motivated high school students, ages 15-18 who are interested in leadership and sustainability to spend two weeks at Commonwealth Honors College at UMass Amherst, the premier honors college in New England.
During this two-week institute, you will learn to turn your vision and aspirations for a sustainable future into a reality. While engaging with the scientific, economic, social and ethical aspects of our relationship with the environment, you will practice the essentials of effective leadership: public speaking and writing; facilitating strategic planning and group projects; fundraising; and creative problem solving under the tutorship of University faculty and community leaders. You will also learn about planning and leadership ethics while working on your final project, a proposal for an event or initiative.
Full List of Topics
Leadership and Entrepreneurship
We believe that with the correct training and experience it is possible to effect meaningful sustainable social change and progress. Over the two week program we will emphasize the acquisition of leadership skills that will provide participants with the ability to take their work in sustainability to the next level, to represent themselves with professionalism and confidence, and to develop the ability to work effectively in groups.
Agriculture & Food Justice
As the world population continues to skyrocket and the methods of producing food become increasingly environmentally destructive and economically inefficient, we face impending challenges with our food system. Through exploration of the theoretical, scientific, and physical aspects of food production, participants will gain perspective on this growing field and its significance to human survival and success.
When it comes to locating coal-fired power plants, waste incinerators, or toxic waste sites, not everyone is impacted equally. We will investigate who is most affected by environmental problems and who has access to power to make change, thinking specifically about geography and populations.
Global scientific consensus tells us that our planet is warming, and FAST. Through the program we will utilize resources from the New England Climate Center and from the University to further understand the physics of global warming, as well as its economic, sociological and anthropological ramifications.
Our current lifestyles demand tons of cheap and abundant energy! Through SILS we will explore our current energy system, and the potential alternatives currently available. We will have the opportunities to hear from experts in the field and discuss and debate potential options that might reform and improve our current dirty and unsustainable energy habits.
Social Change and Sustainable Design Theory
Participants will have the opportunity to explore and engage in the creation of solutions to many of the problems we will discuss during the course. Students will be exposed to many schools of thought and methodologies for understanding social change projects and their inception and deployment. Participants will work with Hampshire's Lemelson Design Center, and a number of community groups and non-profits to learn firsthand how these theories are applied.
Consumption and Pollution
Human consumption and pollution patterns are crucial to our understanding of current environmental degradation and resource use. By focusing on system dynamics and consumptive patterns, participants will grow their ability to understand economic statistics, and explain cycles of production and consumption.
What choices do we make as individuals and communities that affect how sustainably we live and work? We will explore how some communities are making choices to live with less environmental impact and what sorts of changes we can make in our own lives and communities to consume and waste less resources.
Democracy, Politics, & Decision-Making
Participating in decision-making and having your voice and interest represented in political process are central to democratic process. We will be exploring how the political process works and what are the best ways we can participate and use our voice to make change in policies around environmental issues in our communities and country, as well as other models of decision-making.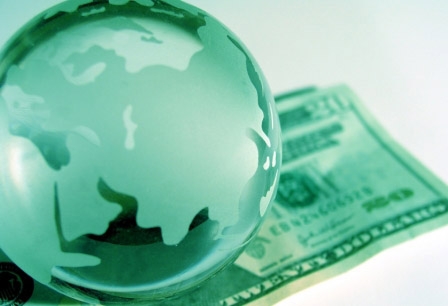 Having a grasp on basic economic principles is crucial to our understanding of human behavior. Over the two week period we will discuss a number of economic theories and explore potential alternatives to our current system. Participants will be encouraged to analyze systems and problems with economics in mind.
Program Format
We have a lot to cover over these two weeks and we won't be sitting still for long! The course curriculum will involve a cross-section of educational formats and experiential opportunities including:
Lectures
Workshops
Guest speakers
Independent & group projects
Field trips
Learning Objectives
Students will:
Develop a comprehensive understanding of the largest environmental issues facing the world today
Learn the fundamentals of the science that governs issues like climate change, pollution, renewable energy, and agriculture
Connect with community leaders and professionals in the environmental field who are doing solution-based work with renewable energy, sustainable agriculture, environmental justice, and green jobs creation
Network with other youth leaders in the environmental and climate movements, and explore a variety of paths for pursuing environmental education and leadership
Develop critical thinking skills around issues of power, access, democracy, and justice, as we talk analytically and critically about challenges and systems of our society and culture
Experience personal growth and transformation as they identify their skills and leadership styles in pursuit of their interests and passions
Learn academic and interpersonal skills that will help them excel in the classroom and prepare for college-level education
Site Visits
Simple Gifts, multiple trips
Smith College Center for the Environment
UMass Power Plant
UMass Dining
UMass Student Garden
Advisory Board Members
John Gerber, Professor Department of Plant, Soil & Insect Sciences
Sut Jhally, Professor of Communication
Ken Toong, Executive Director of Auxiliary Services
Ezra Small, Sustainability Manager
Shawn Trivette, PhD. Candidate, Sociology
Reid Bertone-Johnson, Lecturer, Landscape Studies, Smith College
Ray Bradley, Professor of Geology, Climate Research Center
Alex Phillips, Director of Assessment and Curriculum Development, Commonwealth Honors College
Student Leadership Team
Katie MacDonald is an Environmental Science student at UMass. She has significant experience working with community organizing and environmentally focused non-profits, as well as business management experience.
David Radzihovsky is a Political Science student at UMass. David has experience and interest in the areas of entrepreneurship and sustainability, and knowledge of education reform, facilitation, and the process of creating curriculum focused on sustainability issues.