Edwood Brice, Graduate Student in College of Information and Computer Sciences presents his research at the DACSS Research Brown Bag.
The Data Analytics and Computational Social Science program launched its brown bag series for Fall 2021 on September 17, 2021. Their first speaker was Edwood Brice, a current student completing his M.S in Computer Science and a Junior Analyst at MassMutual. He gave the audience a peek into his work at MassMutual that focuses on the implementation of wearable technology in the life insurance industry.
"Wearable technology is increasingly making its way into the arena of life insurance," said Brice. "I bet you're wondering now, why wearables?"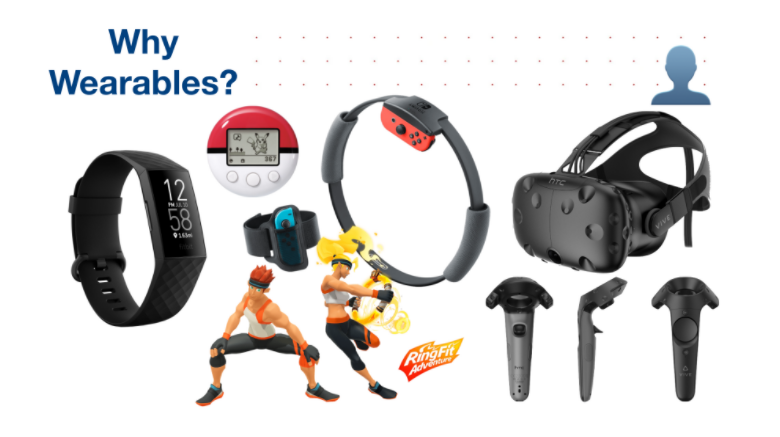 Brice defines wearables as a broad category of anything you put on to do something else i.e. whether it's a watch to track your exercise or to explore the 3D world. "They add another layer to our world, making it more fun, rewarding, engaging, and earlier to track in real-world terms," said Brice. For his projects at MassMutual, the technologies primarily contain Fitbits, Garmins, Apple Watches which provide health and wellness data. "Ultimately, evidence is increasingly pointing to the fact that daily steps & activity are stronger indicators of mortality than traditional metrics," presents Brice.
The Wearables by MassMutual entails clients volunteering to share their wearable data for 90 days solely for the purpose of research. The team of data scientists leverage this data to inform how the technology can manifest itself into products and services of the company. 
The research design included defining a target audience, finding the right demographics and supporting customized platforms to ensure that the users have a comfortable experience with accessing the technology. Some of the metrics his team looked at include steps, floors climbed, and sleep and activity duration. And ultimately, it revolved around the hypothesis, " Too much or too little sleep increases mortality risk, type and intensity of activity has an impact on mortality, and daily activity reduces mortality."
Brice recalled spending a lot of time on figuring out how the data can be used optimally and how the users can be ensured of their privacy. The users were given privacy agreements and the technical team made best efforts to ensure that their data is as safe as the rest of it used in their companies. In addition, the users had a chance to opt-out of the program at any given time.
As Brice argued, this data has the potential to provide accessible access to life insurance and add an additional lens in the life underwriting process. Wearables data has the potential to improve the ways in which health is conveyed and gives insurable populations a chance to cultivate healthy behaviours in their lifestyle. Since the start of 2021, the program has gone through various rounds of user acceptance testing and launches. The program's goal is to generate a dataset from their insurable population of clients in use. This data can then be leveraged to support developments of products in life insurance and incentives for the clients. 
Brice recalled learning a lot on this project and drew emphasis on how it was so collaborative. He mentioned that there were different roles that collaborated on building these projects. From stakeholders and executive leadership to field agents and junior data scientists like himself, he described his team as "Peers of mutually determined tasks and goals who work together to get the work done."
Brice graduates from the University of Massachusetts in the Fall of 2021 and will be receiving his Masters in Computer Science from the College of Information and Computer Sciences.
To view a recording of the event, click here.