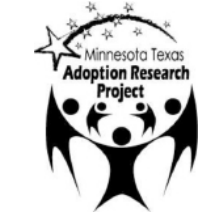 Principal Investigators
Harold D. Grotevant, Ph.D., is Rudd Family Foundation Chair in Psychology at the University of Massachusetts Amherst, and Professor Emeritus of Family Social Science at the University of Minnesota. His research focuses on relationships in adoptive families, and on identity development in adolescents and young adults. His work has resulted in over 100 articles published in professional journals as well as several books, including Openness in Adoption: Connecting Families of Birth and Adoption (with Ruth McRoy, Sage Publications, 1998). He is a Fellow of the American Psychological Association, the Association for Psychological Science, and the National Council on Family Relations, Senior Research Fellow at the Evan B. Donaldson Adoption Institute, former Board President of Adoptive Families of America, member of the Board of Directors of the North American Council on Adoptable Children, and recipient of research, teaching, and educational leadership awards.
Ruth G. McRoy, Ph.D., is the Donahue and DeFelice Endowed Professor in the Graduate School of Social Work at Boston College as well as Research Professor and the Ruby Lee Piester Centennial Professor Emerita at the University of Texas at Austin School of Social Work. During her 25 years on the UT faculty, she served, for 12 years, as the Director of the Center for Social Work Research, Director of the Diversity Institute at the UT School of Social Work and since 2002, Dr. McRoy was also Associate Dean for Research. A practitioner, researcher, and lecturer in the field for over 30 years, her interests include family preservation, open adoptions, older child adoptions, transracial adoptions and post-adoption services. As part of the Collaboration to AdoptUsKids, she is currently leading a research team at the University of Texas at Austin School of Social Work which is conducting research on barriers to adoption and factors associated with successful special needs adoptions. She has written eight books, including: Transracial and Inracial Adoptees: The Adolescent Years (with L. Zurcher), Special Needs Adoptions: Practice Issues, and Openness in Adoption: Exploring Family Connections (with H. Grotevant) and numerous articles and book chapters on adoption issues.
Co-Investigators
Susan Ayers-Lopez, M.Ed., received a bachelor's degree in Education and a master's degree in Educational Psychology from The University of Texas at Austin. She has been a project manager at The University of Texas at Austin for 25 years. She has supervised graduate research assistants and managed research projects with many different areas of focus, with the majority of her work in the area of adoption. She has co-authored 11 articles and 4 book chapters and has been a co-presenter at numerous professional conferences. She currently holds a half-time position as project manager for Ruth McRoy's adoption projects and a half-time position with the Protective Services Training Institute, where assists with training evaluation and researches and writes for the Protection Connection, web-based training modules for The Texas Department of Family and Protective Services.
Rachel H. Farr received her Ph.D. in Developmental Psychology from the University of Virginia in 2011.  She currently is a postdoctoral research scholar at the University of Massachusetts Amherst with MTARP and the Rudd Adoption Research Program.  Dr. Farr's research interests involve adoptive families, child development, parenting, and family functioning.
Martha Rueter, Ph.D., is an Associate Professor in the Department of Family Social Science at the University of Minnesota and served as a co-investigator for Wave 3 of MTARP. She received her Ph.D. in Human Development and Family Studies in 1991 at Iowa State University. Her research interests include family policy, rural families, parent-adolescent problem solving, alcohol use in adolescence, and sibling interaction and behavior. She brings advanced statistical expertise to the MTARP project and serves as the statistical and methodological consultant.
Ann Schwartz, Ph.D., is a Professor at Concordia University Texas.
Gretchen Miller Wrobel, Ph.D, is Professor of Psychology at Bethel University in St. Paul, MN. and is the 2005 recipient of the Faculty Excellence Award in Scholarship. Dr. Wrobel has been affiliated with MTARP for about 20 years. She has published on issues related to children's adjustment to adoption and adoptive family communication, and has been a presenter on those issues at national and international professional conferences. Her research interests include child and adolescent adjustment to adoption, birth and adoptive family connections, and communication about adoption in families. Dr. Wrobel received her Ph.D. from the University of Minnesota in the department of educational psychology and her B.A. from Hamline University in psychology. Dr. Wrobel recently served as editor of the journal Adoption Quarterly.
Data Analyst
Dongwei Wang joined the Rudd Adoption Research Program in February 2018 after earning her masters degree in educational psychology and quantitative methods at the State University of New York at Buffalo. Her expertise includes quantitative research methodologies as well as variety of statistical techniques and she continues to learn more data management and research skills. She is primarily responsible for managing data analysis and providing consultation for faculty and students in the program. Dongwei also serves as a methodology consultant for the Center for Research on Families where she provides consultation services in study design and statistical analysis. She is excited about being a part of the Rudd Adoption Research Program and hopes to learn more about adoption research and contribute to the program.
Postdoctoral Scholar
Jessica Matthews is the post-doctoral research scholar for the Rudd Adoption Program. In addition to her own research on adoptive families, she is responsible for managing the undergraduate research laboratory, as well as working on the dissemination and translation of adoption related research for general audiences. She has begun projects surrounding adoptive sibling relationships, and birth father relationships within the Minnesota Texas Adoption Research Project sample. Jessica received her PhD from Tufts University in Child Study and Human Development in 2017 working with Professor Ellen Pinderhughes. While attending the University of California, Berkeley as an undergraduate, Jessica majored in psychology and political science where she became interested in adoption. Jessica has been studying adoption, international adoption in particular, for the past ten years. Jessica's dissertation research concerned the maltreatment experiences of previously adopted children in the U.S. foster care system, though most of her graduate work focused on early emotion regulation, identity formation, and the ethnic-racial socialization of international and transracial adoptees. Additional research interests include the complexities of transracial adoption, special needs adoption, and the development of children who do not regularly experience parental care worldwide. Jessica is a transplant from California, and she and her husband, Jonathan, live in Northampton, Massachusetts with their three dogs.
Graduate Students
Krystal Cashen is a fifth-year developmental science student at UMass Amherst working with Dr. Harold Grotevant. Krystal's research interests include the development of competency in close relationship within diverse family contexts (e.g., adoptive families, LGBT-parented families) and the association between racial/ethnic socialization and psychosocial outcomes for emerging adult adoptees. Prior to joining the MTARP research team, Krystal earned a Bachelor of Arts degree in psychology from Vassar College and worked as a post-baccalaureate research assistant at the University of Miami.
Albert Lo is a fourth-year clinical psychology student at UMass Amherst working with Dr. Grotevant. Albert recently completed his master's thesis, which focused on adoptive parenting cognitions and their implications for the parent-child relationship. He is also involved in research examining how different trajectories of birth family contact may predict the well-being of adopted individuals in adulthood. Albert is currently the program coordinator for the Adoption Mentoring Partnership (AMP), a partnership between the Rudd Adoption Research Program and Big Brothers Big Sisters of Hampshire County. As program coordinator, he instructs college-age adopted persons who are matched with adopted youths in the community.
Adeline "Addie" Wyman Battalen, MSW, LICSW recently completed her Ph.D. in Social Work at the Boston College School of Social Work. She is a licensed clinical social worker and practiced school social work and family therapy for eight years prior to enrolling at Boston College. She holds a Master's of Science in Social Work from Columbia University and a Bachelor of Arts degree from Earlham College. Her research interests include the mental health and well-being of diverse families; specifically the intersections of gay/lesbian and interracial parenting, adoption, and the transition to parenthood. Addie has experience teaching at the BSW level (Diversity), MSW level (HBSE, Social Action & Advocacy), and as a Teaching Assistant at the Doctoral level (Social Welfare Policy, Adoption & Foster Care). Addie is currently working as a research assistant with the Minnesota/Texas Adoption Research Project (MTARP)..
Christina (Wigglesworth) Sellers, MSW, LCSW recently completed her Ph.D. in Social Work at the Boston College School of Social Work. She received her Bachelors degree in Psychology from Emmanuel College and her Masters in Social Work at Boston College. Christina's research interests include examining risk factors for adolescent substance use and suicidal thoughts and behaviors; resiliency factors that assist in the mitigation of risk factors; and familial factors related to risk and resilience in children's socio-emotional development. In addition, Christina is interested in the developmental processes of maltreated youth. Christina is currently working on her dissertation examining substance use and suicide among maltreated youth, through a longitudinal lens. Christina has experience teaching Social Work courses at the MSW level (Research Methods, HBSE, and CBT), and as a Teaching Assistant at the Doctoral level (Social Welfare Policy, Adoption & Foster Care). She is currently working as a research assistant with the Minnesota/Texas Adoption Research Project (MTARP).