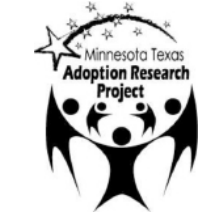 Principal Investigators
Harold D. Grotevant, Ph.D., is Rudd Family Foundation Chair Emeritus in Psychology at the University of Massachusetts Amherst, where he is the founding director of the Rudd Adoption Research Program. The work of this position connects adoption research with policy and practice through conferences, workshops, graduate and postdoctoral training, and stimulation of research activities. He is also Professor Emeritus of Family Social Science at the University of Minnesota. His research focuses on relationships in adoptive families (especially open adoption), and on identity development in adolescents and young adults. His work has resulted in over 160 articles and chapters as well as several books, including Openness in Adoption: Exploring Family Connections (with Ruth McRoy, Sage Publications, 1998). He is a Fellow of the American Psychological Association, the Association for Psychological Science, and the National Council on Family Relations; and recipient of awards for research, teaching, mentoring, outreach, and educational leadership. In 2012, he was honored as the Outstanding Scholar in Adoption by the Adoption Initiative of St. John's University and Montclair State University. In 2016, he was awarded the Chancellor's Medal from UMass Amherst, the highest honor bestowed to faculty by the campus.
Ruth G. McRoy, Ph.D., is the Donahue and DeFelice Endowed Professor Emerita in the Graduate School of Social Work at Boston College as well as Research Professor and the Ruby Lee Piester Centennial Professor Emerita at the University of Texas at Austin School of Social Work. During her 25 years on the UT faculty, she served, for 12 years, as the Director of the Center for Social Work Research, Director of the Diversity Institute at the UT School of Social Work and since 2002, Dr. McRoy was also Associate Dean for Research. A practitioner, researcher, and lecturer in the field for over 30 years, her interests include family preservation, open adoptions, older child adoptions, transracial adoptions and post-adoption services. As part of the Collaboration to AdoptUsKids, she is currently leading a research team at the University of Texas at Austin School of Social Work which is conducting research on barriers to adoption and factors associated with successful special needs adoptions. She has written eight books, including: Transracial and Inracial Adoptees: The Adolescent Years (with L. Zurcher), Special Needs Adoptions: Practice Issues, and Openness in Adoption: Exploring Family Connections (with H. Grotevant) and numerous articles and book chapters on adoption issues.
Co-Investigators
Gretchen Miller Wrobel, Ph.D, is University Professor of Psychology at Bethel University in St. Paul, MN. and is the 2005 recipient of the Faculty Excellence Award in Scholarship. Dr. Wrobel has been affiliated with MTARP for over 30 years. She has published on issues related to children's adjustment to adoption and adoptive family communication, and has been a presenter on those issues at national and international professional conferences. Her research interests include child and adolescent adjustment to adoption, birth and adoptive family connections, and communication about adoption in families. Dr. Wrobel received her Ph.D. from the University of Minnesota in the Department of Educational Psychology and her B.A. from Hamline University in Psychology. Dr. Wrobel has served as editor of the journal Adoption Quarterly and is co-editor of the Routledge Handbook of Adoption (2020).
Rachel H. Farr received her Ph.D. in Developmental Psychology from the University of Virginia in 2011 and served as a Postdoctoral Research Scholar and Assistant Research Professor of Psychology at UMass Amherst. She is currently Associate Professor of Psychology at the University of Kentucky. Her research interests involve adoptive families, LGBT families, child development, parenting, and family functioning.
Susan Ayers-Lopez, M.Ed., received a bachelor's degree in Education and a master's degree in Educational Psychology from The University of Texas at Austin. She has been a project manager at The University of Texas at Austin for over 25 years. She has supervised graduate research assistants and managed research projects with many different areas of focus, with the majority of her work in the area of adoption. She has co-authored 11 articles and 4 book chapters and has been a co-presenter at numerous professional conferences. She currently serves as project manager for Ruth McRoy's adoption projects and also works with the Protective Services Training Institute, where she assists with training evaluation and researches and writes for the Protection Connection, web-based training modules for The Texas Department of Family and Protective Services.
Ann Schwartz, Ph.D., is a Professor at Concordia University Texas.
Data Analyst
Dongwei Wang joined the Rudd Adoption Research Program in February 2018 after earning her masters degree in educational psychology and quantitative methods at the State University of New York at Buffalo. Her expertise includes quantitative research methodologies as well as variety of statistical techniques and she continues to expand her data management and research skills. She is primarily responsible for managing data analysis and providing consultation for faculty and students in the Rudd program. Dongwei also serves as a methodology consultant for the Center for Research on Families where she provides consultation services in study design and statistical analysis. .