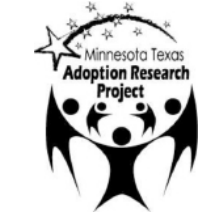 Note: The Key Findings section is currently undergoing revision and expansion to include more current findings. For a current list of publications, click on the "MTARP Publications" tab on the left hand menu.
The Minnesota/Texas Adoption Project (MTARP) was launched in order to contribute to our understanding of relationships and developmental outcomes for children in adoptive kinship networks that vary in degree of contact between the child's birth relatives and adoptive family members. Although much is known about traditional family environments that lead to healthy outcomes for children and youth, we lack adequate scientific understanding of the basic processes in complex families, including adoptive and birth families, and how they are connected to psychological and social outcomes. Research on adoptive and birth families is important because adoption touches many lives: almost two-thirds of Americans have personal experience with adoption through their own family or close friends.
This document highlights our key findings to date. "Wave 1" refers to data collected when the children in the study were between the ages of 4 - 12; "Wave 2" refers to data collected 8 years after Wave 1, when the target children were adolescents, ages 12 - 20. "Wave 3" refers to data collected when the target adoptees were in the stage of emerging adulthood (ages 20 - 30), and "Wave 4" refers to data collected when they were young adults (ages 25 - 35). This section first addresses variations in openness arrangements and relationships within the adoptive kinship network. In our sample of 190 adoptive families and 169 birth mothers, what kind of adoption arrangements did we find, and how did they work? Second, it focuses on individual outcomes for adopted children and adolescents, adoptive parents, and birth mothers by looking at issues such as adjustment, self-esteem, and identity. For complete information about any of the findings, please refer to the specific publications cited.