Hal Grotevant, Rudd Family Foundation Chair
Hal Grotevant is the Rudd Family Foundation Chair at UMass Amherst. Dr. Grotevant is a co-creator of AMP and has provided important leadership for the Partnership through writing grants, conducting and publishing research regarding program effects, providing guest talks, and supervising mentor group meetings. 
Jessie Cooley, Big Brothers Big Sisters of Hampshire County Program Director
Jessie was honored to join the staff at Big Brothers Big Sisters of Hampshire County in June 2017. She is a passionate advocate of mentoring programs, after spending twelve years working with BBBS of Franklin County and BBBS of Massachusetts Bay, and as a former Big Sister herself. Her previous experience also includes teaching Spanish in secondary schools, and serving as the District Director for State Representative Paul Mark. When she's not enthusiastically sharing the joy and power of mentoring with everyone around her, Jessie can be found traveling, dancing, spending time with her family and volunteering for community organizations. She also loves running and looks forward to the BBBSHC Daffodil Run and Happy Valley Half Marathon and 5K!
Ruth Harms, Big Brothers Big Sisters Case Management Supervisor

Ruth Harms is the Case Management Supervisor at Big Brothers Big Sisters of Hampshire County. In addition to supervising case managers in BBBS' larger community program, Ms. Harms also provides supervision for AMP matches.
Albert Lo, AMP Program Manager
Albert is the third AMP Program Coordinator starting in the fall of 2016.  He is in charge of leading the mentor group meetings which involves educating the mentors about a wide array of adoption related topics.  In addition, the meetings offer a time for the mentors to bond and share their own stories so Mr. Lo helps to facilitate those discussions.
Jen Dolan, AMP Program Manager
Jen Dolan is the Program Manager for AMP. Dr. Dolan is involved with recruiting mentors, coordinating resources for AMP, providing information sessions for mentors, and also giving guest talks to the mentors on her topics of expertise including transracial adoptions. Dr. Dolan aided in the formative development of AMP and how it would be run.
Karin Garber, AMP Program Coordinator (Alumnus)
Karin Garber was the second AMP Program Coordinator. Ms. Garber led the mentor group meetings where she taught the mentors about all topics related to adoption. She conducted, presented, and published AMP research and collaborated with the Big Brothers Big Sisters Case Manager in supervising matches.
Quade French, AMP Program Coordinator (Alumnus)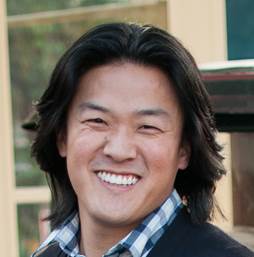 Quade French was the AMP Program Coordinator at the inception of AMP. Dr. French aided in developing the mentor group meetings and conceptualizing the AMP research protocol. He continues to contribute to the Partnership by publishing and presenting on AMP research.