Keynote Speaker
Ann Masten, Ph.D.
Regents Professor and the Irving B. Harris Professor of Child Development in the Institute of Child Development at the University of Minnesota
Ann Masten, PhD, is a Regents Professor and the Irving B. Harris Professor of Child Development in the Institute of Child Development at the University of Minnesota. A licensed psychologist, she completed her doctoral training at Minnesota in psychology, with a clinical internship at UCLA. She joined the faculty in the Institute of Child Development at Minnesota in 1986, chairing the department from 1999 to 2005. Professor Masten's research is directed at understanding processes that promote competence and resilience in human development, with a focus on protective processes in the context of high cumulative risk, adversity, and trauma. She directs the Project Competence studies of risk and resilience, including studies of normative populations and high-risk young people exposed to war, natural disasters, poverty, homelessness, and migration.
Dr. Masten currently serves on the Board of Children, Youth, and Families and co-chairs the Forum on Investing in Young Children Globally for the Institute of Medicine/U.S. National Academies. She is past president of the Society for Research in Child Development and the 2014 recipient of the Urie Bronfenbrenner Award for Lifetime Contributions to Developmental Psychology in the Service of Science and Society. Professor Masten has published numerous articles and books on risk and resilience in human development, including a new book, Ordinary Magic: Resilience in Development, published by Guilford Press in 2014. She has given many presentations on resilience for national and international audiences, including a MOOC (free mass open online course) available online beginning Sep, 2014, on Coursera, called "Resilience in Children Exposed to Trauma, Disaster and War: Global Perspective."
Morning Presenters
Astrid Castro (Dabbeni)
Executive Director of Adoption Mosaic, Portland, OR
Ms. Dabbeni has a degree in sociology with an emphasis in adoption. For the past twenty plus years she worked in both the private and public sectors of various adoption organizations such the Oregon Post Adoption Resource Center, Holt International and Rocky Mountain Adoption Exchange. Currently she is the Executive Director and co-founder of Adoption Mosaic, a nonprofit organization whose mission is to connect, honor and serve the adoption community through innovative education, practices and support services. Ms. Dabbeni serves on the board of directors of the North American Council on Adoptable Children (NACAC) and has authored articles on the subject of adoption including being a chapter contributor in the book Parents As Adoptees. She has also developed a 3 part  innovative, evidence-based training DVD, Education Center for Adoptive Parents~ Supporting and Connecting Families.
Judith Eckerle, M.D.
Judith K. Eckerle is an assistant professor of Pediatrics in the Division of Global Pediatrics, and is the Director of the Adoption Medicine Program at the University of Minnesota. She was adopted from South Korea at 6 months of age and has been a part of numerous adult adoptee programs and groups in the USA and abroad. Dr. Eckerle received her bachelor's degree at Illinois Wesleyan University (biology, flute performance) and medical school at Medical College of Wisconsin. She completed her residency at Weill Cornell Medical Center (New York, NY) and a 1-year post-doctoral fellowship in adoption medicine at the University of Minnesota's Center for Neurobehavioral Development. Dr. Eckerle currently sees domestic and internationally adopted children in the Adoption Clinic as well as the Fetal Substances Exposures Clinic. She also teaches residents in the International Adoption Clinic local elective and mentors medical students and residents. Her research interests include investigating markers that may be predictive of future cognitive outcomes in adopted children. These factors include prenatal chemical exposures, nutritional deficiencies, and diagnostics and interventions for children who have experienced early adversity.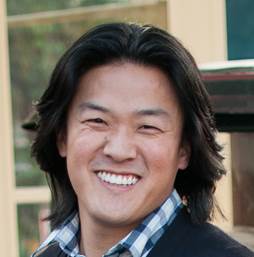 ​Quade Yoo Song French, Ph.D. 
Quade Yoo Song French is a Postdoctoral Clinical Fellow at the Counseling and Psychological Services of the University of California, Santa Cruz. His interests include adoptive identity, racial / ethnic identity development, and issues in clinical therapy that arise when working with adopted individuals. He also has a strong clinical interest in challenging barriers to mental health care for men. Quade maintains a strong program of collaborative research currently focused on processes of ethnic identity formation in transracially adopted college students. He received his Ph.D. from the University of Massachusetts, Amherst, studying the impact of social context on adoptive identity formation. He also received his Master of Arts in Clinical Psychology at California State University, Northridge, studying the effects of foster care on biological stress reaction systems in children, and his Bachelor of Science in Psychology from the University of California, San Diego
Afternoon Presenters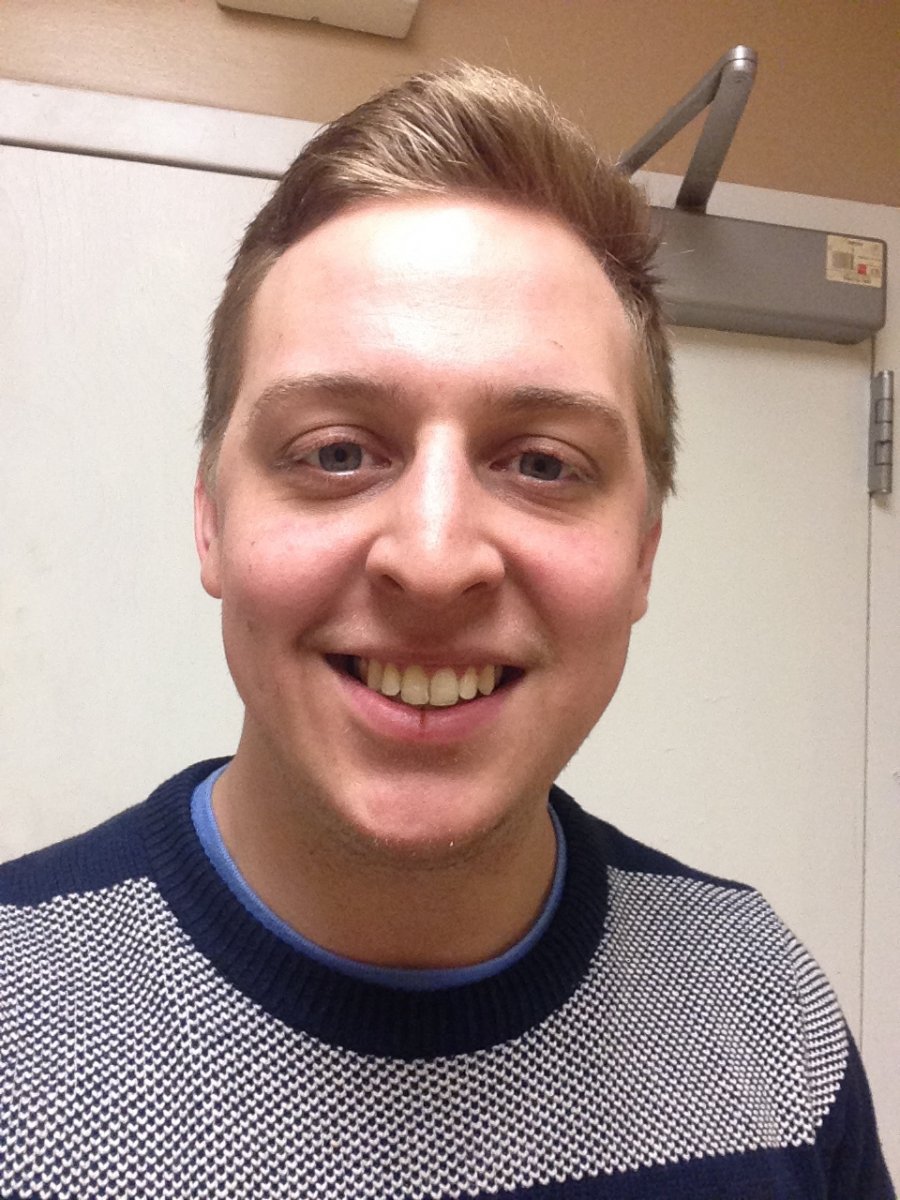 Michael Abbate, BA

Michael Abbate is 2013 graduate from Umass Amherst with an undergrad degree in Psychology and Political science. After college, Michael followed his passion for food and pursued a career in the specialty food and beverage industry. He is now a retail buyer for a small independent food store in Cambridge Mass. Pemberton Farms Marketplace is a pillar in the community since 1930 with a focus on fresh, local, and unique items. Working closely with vendors and farmers from all over the state, Michael brings together people from diverse backgrounds through his passionate business practices and penchant for all things flavorful.
Amanda L. Baden, Ph.D. 

Amanda Baden, PhD, is an Associate Professor in the Department of Counseling and Educational Leadership at Montclair State University in New Jersey. She was the recipient of the John D. Black Award in 2014 from the American Psychological Association and Division 17 (Counseling Psychology) for the Outstanding Practice of Counseling Psychology. She is a Senior Research Fellow of the Evan B. Donaldson Adoption Institute, a member of State the Board of Psychology for New York State, on the editorial board for Adoption Quarterly and the Journal of Social Distress and the Homeless, and co-chairs the Biennial Adoption Initiative Conferences in New York City held at St. John's University. She is an adult adoptee from Hong Kong and her experiences both personally and professionally have lead her to focus her research and clinical practice on adoption triad members, transracial/international adoption issues, racial and cultural identity, and multicultural counseling competence. She has a clinical practice in Manhattan.
Susan Branco Alvarado, MA, Ed, LPC, NCC, ACS

Susan Branco Alvarado, is a licensed professional counselor, approved clinical superivor, and a doctoral candidate at Virginia Tech's Nothern Birgina Center in Counseling Education and Supervision. She has maintained an independent counseling practice serving adoptive families, adopted persons, and first/birth families since 2004. Susan is an instructor for Rutger's University's Adoption Certificate program where she conducts workshops on counseling adult adopted persons and first/birth families. She is an active member of the adoption community serving on the Adoption Initaitative conference steering committee and serves on the American Counseling Assocaiation's Taskforce to develop competencies for counseling transracial adopted persons, families, and first/birth parents. Additionally, Susan is both a local and national public speaker and consultant on adoption related clinical and policy issues. 

Susan is an adopted person from Bogota, Colombia, SA. She is a "mestiza" of Native American and European descent.
Samantha Calabrese, BS in Public Health and Health Sciences, MPH Candidate 2016
After completing my undergraduate degree at the University of Massachusetts Amherst, I decided to continue my education and am currently a first year Master of Public Health student at Northeastern University in Boston. Never did I imagine the profound changes that would result from the simple act of stopping by the bulletin board in my dorm, reading the various advertisements, and applying to the Adoption Mentoring Partnership (AMP) in conjunction with the Rudd Foundation Chair in Adoption at UMass. 
In AMP, I, as a transracially adopted individual, have had the opportunity to mentor a young adopted child of color in the local community. My mentoring experience brought back poignant memories of my own childhood, confirmed my ability to openly empathize with others in need, and allowed me to unleash my inherent optimism and self-exploration.  The resulting participation in non-academic activities has provided immeasurable real-life Public Health experiences.  My growth as a mentor and a student are dynamic and continuous processes and my involvement in AMP and other pursuits have allowed me to develop a worldview for myself, and what I value.
Timothy Dillon, BA
Timothy graduated from the University of Massachusetts, Amherst in 2012 with a BA in psychology. He participated in the first cohort of the Adoption Mentoring Partnership for two years. Through the Adoption Mentoring Partnership, Timothy found inspiration for his Commonwealth Honors College Capstone Experience. Along with Dr. Hal Grotevant and Dr. Quade French, he wrote his senior thesis on the formation of an adoptive identity. He presented his research at the Massachusetts Undergraduate Research Conference, outlining the significance of normalizing adoption and the adoption experience. 
Elena Faltas, BA

Elena Faltas is a recent graduate of the University of Massachusetts, Amherst with a BA in Psychology. She was an active member of the Adoption Mentoring Partnership for four years. With the leadership of Karin Garber, her cohort studied research and memoirs in order to explore the impact of adoption on members of the adoption triad. Elena's expanding curiosity and knowledge of the topic, along with her personal experience as an adoptee, influenced her as she became a mentor for an adolescent adoptee through Big Brothers Big Sisters. Elena's involvement in AMP provided her skills and education that allow her to be a spokesperson for adoption and make a positive impact on the community in her day to day life. Elena recently moved to the coast of southern Maine. She works as a cook at Cava Tapas and Wine Bar and she is excited about getting involved in adoption-based volunteer work in the area.
Rachel Farr, Ph.D

Rachel Farr is a Research Assistant Professor at University of Massachusetts Amherst. She received her Ph.D. in Developmental and Community Psychology from the University of Virginia in January 2011. Rachel came to UMass as the Rudd Postdoctoral Research Scholar in February 2011, and has been doing research related to openness in adoption, particularly about how primary tasks of adulthood (e.g., entering long-term romantic partnerships, marriage, establishing a career, having children) are influenced by adoptive and birth family dynamics. In graduate school, Rachel completed a large study about how parental sexual orientation impacts child outcomes, parenting, and family dynamics in adoptive families with young children from across the United States. The results have been informative to policy, practice, and law surrounding ongoing controversy about lesbian and gay parent adoption. The study has received national attention from the New York Times, The Huffington Post, and The Washington Post, as well as in the NBC TV Show, "Outlaw." With support from the American Psychological Foundation's Placek Grant, Rachel has completed a second round of data collection and is now working on analyses results.
Karin Garber, B.A.
Karin Garber is a fourth-year clinical psychology student working with Dr. Grotevant. She is currently completing her clinical practicum as a pre-doctoral intern in the Mount Holyoke College Counseling Service. She also is the Program Coordinator for the Adoption Mentoring Partnership wherein she educates and supervises two cohorts of college-aged adoptive mentors in their community "matches" with younger adoptees between the ages of 8-12 years. Her current research interests are related to how systems and contexts influence the identity process and mental health outcomes for marginalized individuals. Her current research involves the identity development that occurs for emerging adult internationally adopted individuals in the context of their birth countries. Her other line of research involves investigating microaggressions experienced by adolescent adoptees. Her paper on this topic, based on her masters thesis, was recently accepted for publication in The Counseling Psychologist.
​Bibiana D. Koh, Ph.D., LICSW

Bibiana D. Koh is an Assistant Professor and BSW Program Director at Augsburg College in Minneapolis, Minnesota. Bibiana received her Ph.D. in Family Social Science at the University of Minnesota. Her doctoral research examined how personality and family interactions influenced adolescent well being in adoptive and non- adoptive families. Bibiana received her MSW at Smith College School for Social Work. Her clinical work focuses on children, youth, and families. She has done both administrative and direct practice work in residential, hospital-based, community-based, and school settings. Bibiana is currently a Team Consultant for Walk-In Counseling Center in Minneapolis. She also holds a Master of Arts in East Asian Languages and Cultures from Columbia University, and a Master of Arts in Teaching from the School for International Training. She has lived and taught in Korea, Morocco, China, and Laos. Bibiana's current research focuses on adoption, international social work, and social work pedagogy.
Chris Langelier
Coordinator for HEROES Youth Leadership Project

Chris Langelier is the coordinator for the HEROES Youth Leadership Project. HEROES represents the youth voice of the Re-Envisioning Foster Care in America Movement, sponsored by the Treehouse Foundation. Chris received his Masters in Mental Health Counseling from Lesley University and has been with HEROES for 3 years. Chris began his career as a paramedic where he gained valuable experience working with youth and family crisis. Un addition, he is an Outdoor Educator/ Wilderness Instructor who uses his mental health/paramedic/outdoor education expertise to serve children and youth whose lives have been impacted by foster care and adoption.
Thomas May, Ph.D. 

Thomas May is the Ursula Von der Ruhr Professor of Bioethics, and Director of Graduate Studies in Bioethics, at the Medical College of Wisconsin.  His research focuses on moral, social and political issues in public health and health care policy, including issues of justice, genetics and genomics, and childhood vaccination. Dr. May has published a number of articles and authored two books in these areas, and he has served as a member of the American Philosophical Association's Committee on Philosophy and Medicine, and as Chair of the American Public Health Association 'Ethics Forum'.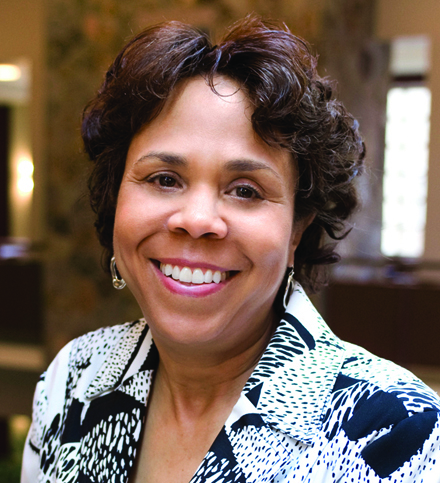 Ruth McRoy, Ph.D.

In September 2009, Ruth G. McRoy became the first holder of the Donahue and DiFelice Endowed Professorship at Boston College Graduate School of Social Work. From 2005-2009, she served as a Visiting Research Professor and Consultant at Boston College. Prior to joining the Boston College faculty, McRoy was a faculty member at the University of Texas at Austin School of Social Work for 25 years. While at UT, she served for 12 years as the Director of the Center for Social Work Research, Director of the Diversity Institute and in 2002, became the Associate Dean for Research. A practitioner, academician, researcher, trainer and lecturer in the field for over 30 years, her work has focused on such topics as open adoptions, kinship care, adoptive family recruitment, minority recruitment, racial identity development, transracial adoptions, and post-adoption services. She has served as PIor Co-PI on numerous federal, foundation, state and local research and evaluation projects over the years. McRoy and her research and evaluation team at the University of Texas at Austin serve asevaluators (2005-2012 and 2012-2017) of the federally funded AdoptUSKids project, which is operated through a cooperative agreement with the U.S. Children's Bureau.
She is a Senior Research Fellow and a member of the Donaldson Adoption Institute Board and a member of the Rudd Adoption Research Program Advisory Board at theUniversity of Massachusetts-Amherst. McRoy has published numerous articles, book chapters and ten books, including Openness in Adoption: Family Connections(with H. Grotevant). Her recent honors include the following:the 2006 Distinguished Achievement Award from the Society for Social Work and Research, the St. John's 2010 Outstanding Scholar in Adoption Award, and the 2013 Adoption Excellence Award from the U.S. Children's Bureau.
Joyce Maguire Pavao, Ed.D., LCSW, LMFT

Joyce Maguire Pavao Ed.D., LCSW, LMFT, (Founder and CEO of Center For Family Connections [1995-2012], Adoption Resource Center [1978-present], and Pre/Post Adoption Consulting and Training [PACT; 1982-present] is a consultant and coach as well as a lecturer and Psychiatry at Harvard Medical School. She has consulted to and provided trainings for various agencies, schools and court systems. She has worked closely with individuals and families created by adoption, foster care, reproductive technology, and other complex blended family constructions. Dr. Pavao is building comprehensive post adoption services throughout Massachusetts as Riverside After Adoption Consulting and Training (AACT) and is doing an extensive project with the MA Department of Mental Health. She had developed models for treatment and for training using her systemic, intergenerational, and developmental framework, The Normative Crises in the Department of the Adoptive Family, and her book, The Family of Adoption (1998/2005), has received high acclaim. She is an adopted person.
Deborah Siegel, Ph.D., LICSW, DCSW, ACSW

Deborah H. Siegel is a Professor in the School of Social Work at Rhode Island College, Providence, RI. She is an adoption researcher; clinician specializing in work with people whose lives are touched by adoption; legislative advocate for adoptees' and birth parents' rights; consultant to adoption agencies; workshop leader and keynote speaker at adoption conferences; editorial board member of Adoption Quarterly; founding member of the Adoption and Foster Care Certificate program in RI; and an adoptive parent. In addition to numerous journal articles and chapters, she is co-author of two books (with F.G. Reamer), Finding Help for Struggling Teens: A Guide for Parents and the Professionals who Work with Them (NASW Press) and Teens in Crisis: How the Industry Serving Struggling Teens Helps and Hurts Our Kids (Columbia University Press).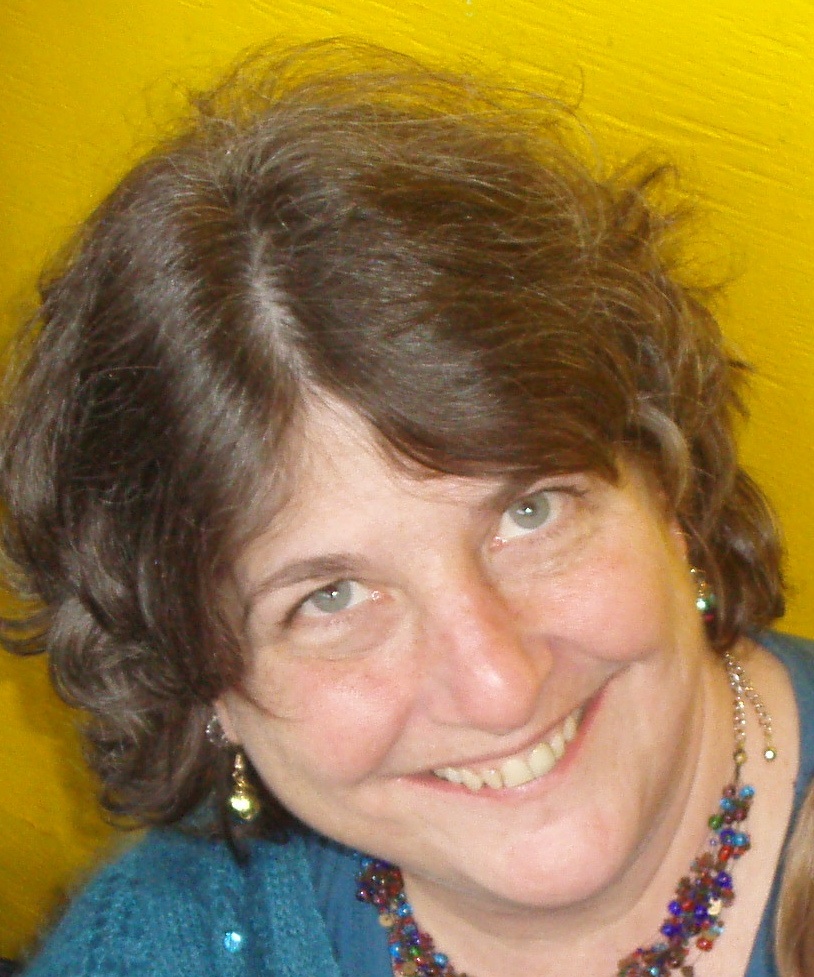 Kim Stevens, M.Ed.

Formerly the project manager for Jockey Being Family's™ Community Champions Network project at North American Council on Adoptable Children, Kim now directs Advocates for Families First, an alliance of NACAC, Generations United, and National Foster Parent Association. In this role, Kim oversees advocacy efforts on a federal and state policy agenda, capacity building for caregiver support/advocacy organizations throughout the United States, and manages communications and messaging efforts to elevate the visibility and positive image of kin, foster, and adoptive families and the children and youth they care for. In this capacity, she provides training and technical assistance, reviews and disseminates best practice models, provides consultation, serves on a number of national task forces, and manages the day-to-day activities of the project. In her 25 years of child welfare work, Kim has provided training and consultation on kinship care, foster care, adoption, parenting, positive youth development, advocacy and leadership, trauma and recovery, and youth permanency issues, both nationally and internationally. She and her husband, Buddy, have six children, four of whom were adopted from the public foster care system
Amy Walkner, M.S.W., L.I.S.W.

Amy Walkner is a doctoral candidate in the Family Social Science program at the University of Minnesota. Her personal and professional experience influenced her focus on adoption research. Walkner's research focuses on adoptive parent-child relationships during adolescence and emerging adulthood. She earned her Master's degree in Social Work from Tulane University. Her professional experience includes educating and preparing individuals and couples pursuing domestic infant adoption and adoption assistance policy with the Minnesota Department of Human Services. Additional research interests include non-genetically related families, grief and loss, and life cycle transitions.