UMass Amherst to Bestow Four Honorary Degrees and  Distinguished Achievement Award at Commencement on May 26
Honorees include Cheryll Toney Holley, Esther Terry, William and Joyce Cummings, Keynote Speaker Briana Scurry and Charles Hallberg
AMHERST, Mass. – The leader of the Hassanamisco Nipmuc Band, an alumna and social justice advocate, husband and wife entrepreneurs and philanthropists, and an alumna who blazed a trail for women in sports will be bestowed honorary degrees at the University of Massachusetts Amherst Commencement ceremony on Friday, May 26, at McGuirk Alumni Stadium.
In addition, an alumnus who founded a pharmacy benefits management company focused on consumer-driven, cost-effective and therapeutically appropriate prescription drug care will receive a Distinguished Achievement Award.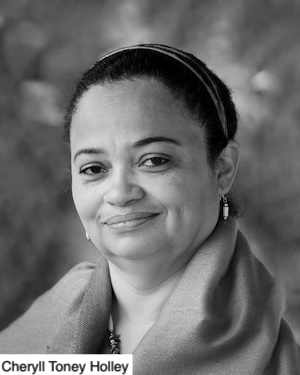 Cheryll Toney Holley
Cheryll Holley is a respected, dedicated and visionary leader of the Hassanamisco Nipmuc Band of Massachusetts. Since 2013, she has served as the band's Sonksq (female leader), advocating for economic and social justice in all aspects of her community, including producing and distributing healthy foods, creating and encouraging connections for Nipmuc artists, pursuing land-back opportunities and promoting cultural education, including language reclamation, for Nipmucs of all ages.
Holley's work for the Nipmuc Community has spanned more than two decades. She co-founded and currently serves on the board of the Nipmuc Indian Development Corporation, an Indigenous nonprofit dedicated to the well-being of all Nipmuc people and the stewardship of Nipmuc homelands. She served for 10 years on the Massachusetts Commission on Indian Affairs and is the former director of the Hassanamisco Indian Museum.
A former nurse manager at UMass Memorial Medical Center in Worcester, she is one of the original architects of the Nipmuc Women's Health Coalition, the first organization in Massachusetts to advocate for culturally appropriate healthcare programs for Indigenous people. She is a member of the Governor's Environmental Justice Council and is currently the Mellon Visiting Fellow in Slavery and Justice at Brown University.
A Worcester Black History Project member, Holley is also a professional researcher, writer and speaker specializing in African American and Indigenous Peoples of New England, a passion she shares by compiling genealogies and writing family histories for descendants of New England's communities of color. A mother of four and grandmother of eight, she currently lives in Worcester, where generations of her family have lived before her.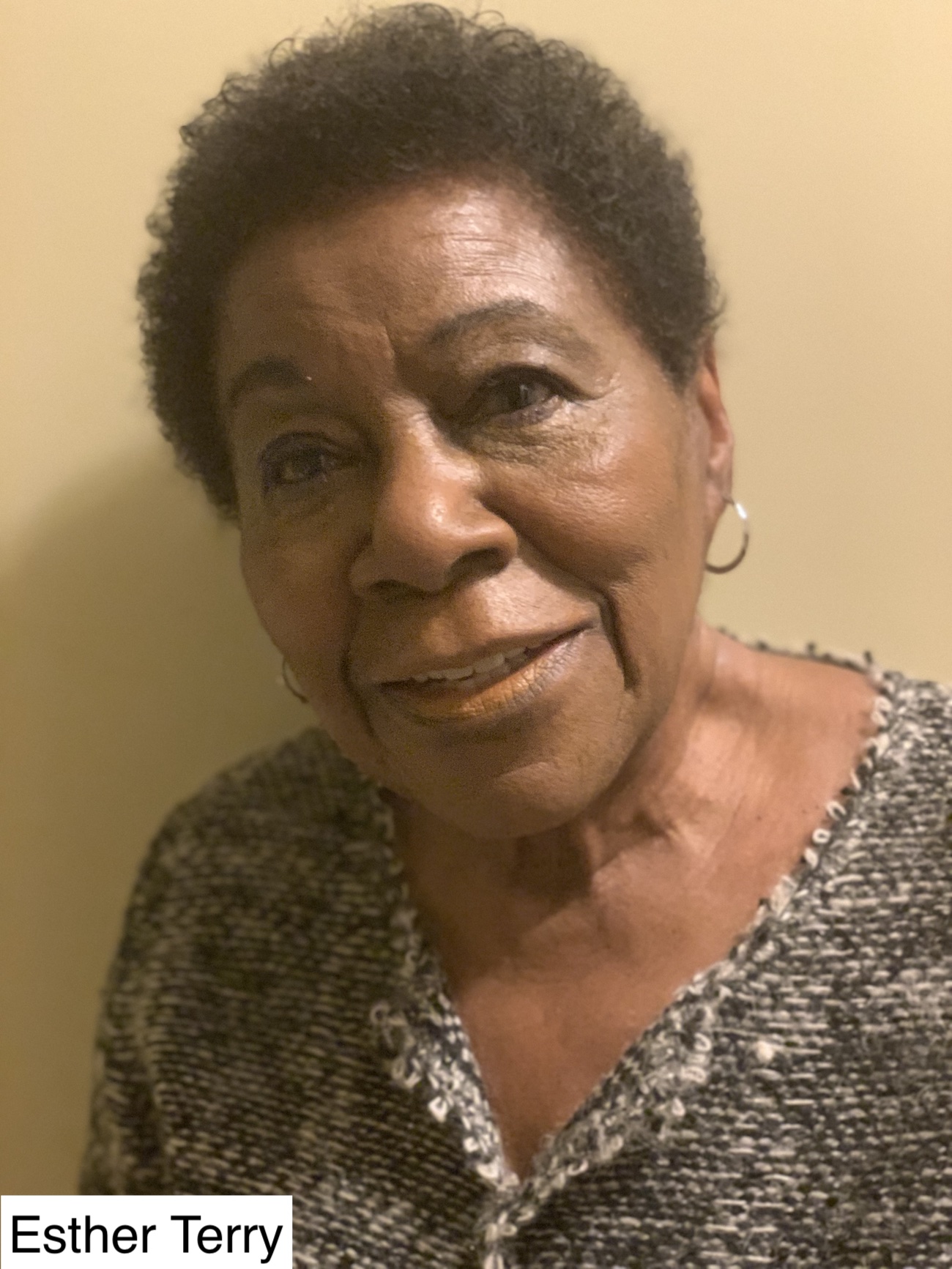 Esther Terry '76 Ph.D.
Esther Terry grew up on a farm in Wise, N.C, where she was imbued with the keen sense of social justice and belief in equality that she would later bring to benefit UMass Amherst. The youngest of 12 children in her family, she was the first of her siblings to attend a four-year college. While an undergraduate at Bennet College in Greensboro, N.C., in 1960, she took part in the historic Woolworth sit-in. That non-violent protest at the store's "whites only" lunch counter drew national attention and helped ignite a movement to challenge racial segregation of public spaces that spread throughout the country.
Terry later earned a master's degree from the University of North Carolina at Chapel Hill and began her accomplished career at UMass Amherst in 1965, where she earned her Ph.D. in English in 1974 and served the university as a faculty member and administrator until 2009.
She was a founding faculty member of UMass Amherst's pioneering W.E.B. Du Bois Department of Afro-American Studies, established in 1970, serving as department chair from 1988 to 2007. She was also a leader in creating a Ph.D. program in Afro-American Studies, the second in the country.
Terry's later administrative posts at UMass Amherst included leadership in faculty relations, the humanities, and student affairs. Appointed associate chancellor in 2005, she utilized that role to continue to make the UMass Amherst campus more inclusive.
Terry's work was integral to developing UMass Amherst into a premier research university. After her 2009 retirement, she returned to her alma mater to serve as provost and then president of Bennett College. During her four years at Bennett, she oversaw the redesign of the general education program and the establishment of an honors program while also increasing the college's graduation rate.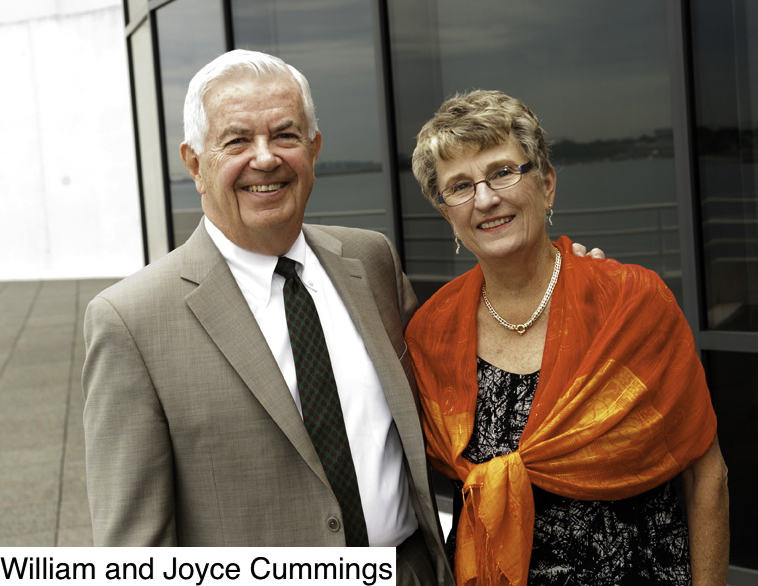 William and Joyce Cummings
More than 800 nonprofit organizations in greater Boston — from Dorchester's CommonWealth Kitchen to the Immigrant Learning Center in Malden and the Jamie McKeown Boys & Girls Club of Woburn — have seen their operations transformed by generous donations from Cummings Foundation, established by entrepreneurs and philanthropists Bill and Joyce Cummings in 1986. Since its formation, the foundation has awarded nearly $450 million to greater Boston nonprofits. The Cummings' extraordinary altruism supports a broad range of causes, including human services, education, healthcare and social justice.
The son of a house painter from Medford, Mass., Bill Cummings grew up poor and always had an entrepreneurial bent, starting out selling soda pop at construction sites as a child. He earned a degree in economics from Tufts University in 1958. After serving in the U.S. Army Reserves and working in sales and marketing, he became successful in the commercial real estate market north of Boston. Joyce grew up in Alabama and graduated from the University of Alabama in 1962. A dietetic internship brought her to Boston and she met Bill while she was working at Massachusetts Eye and Ear Hospital.
The Cummings' have long been committed to thoughtfully sharing their resources. In 2011, they joined the Giving Pledge, promising to give away most of their net worth in their lifetime. They have extended their giving to global health in Rwanda and to academic institutions in Massachusetts, including funding a needs-based scholarship program for first-generation students at UMass Amherst.
The Cummings' hard work, resourcefulness and generosity have elevated the quality of life for countless people in Massachusetts and beyond and will continue to benefit many more through the ongoing work of Cummings Foundation.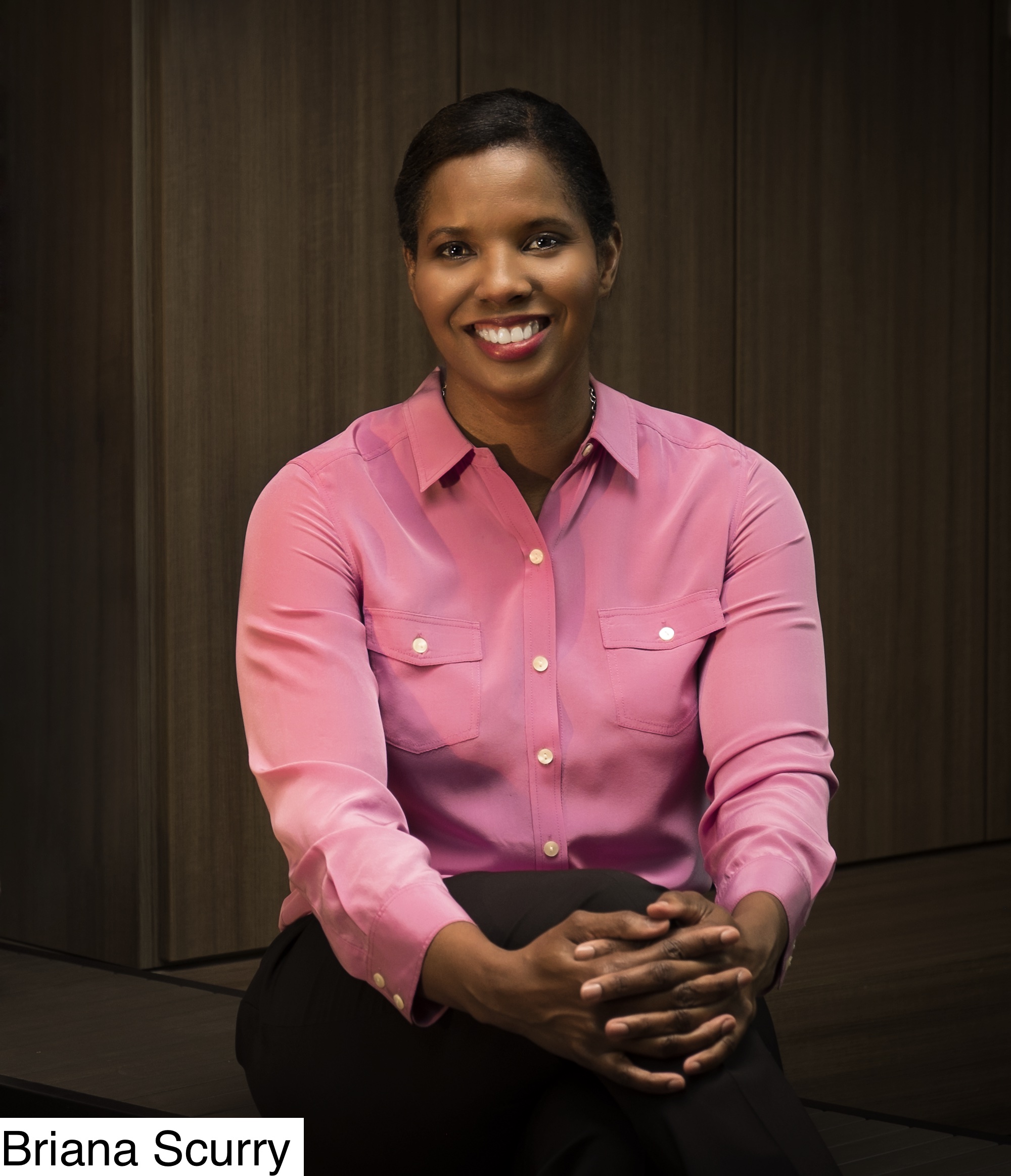 Briana Scurry
After a stellar four years (1990-1993) playing for the Minutewomen soccer team, Briana Scurry went on to become one of the world's best soccer goalkeepers and a trailblazer for African American women in sports. In 1996, she won a gold medal in the first women's soccer competition held in the Olympics. In the memorable 1999 World Cup championship game, she helped the U.S. shut out the Chinese team and then made a lunging shoot-out save that led to a historic win for the U.S., inspiring a women's soccer boom and landing her image on a Wheaties box. Her long and impressive U.S. women's national team career also included an Olympic silver medal in 2000, a second gold in 2004, and World Cup play in 1995 and 2003.
As one of the first female African American professional soccer players, as well as one of the first out LGBT players, Scurry helped diversify the sport. Her story is permanently featured in the Smithsonian Institution's National Museum of African American History & Cultures Title IX exhibit. She was inducted into the National Soccer Hall of Fame in 2017.
While playing professional soccer in 2010, Scurry suffered a career-ending traumatic brain injury. Since her recovery, she has channeled her tremendous drive into advocacy for sports safety and increasing awareness of traumatic brain injuries among female athletes. Scurry's 2022 memoir, "My Greatest Save," chronicles her feats on the field, her post-injury struggles with pain and depression and her passion to break barriers and inspire others.
Scurry will deliver the keynote address at this year's Commencement ceremony.
Distinguished Achievement Award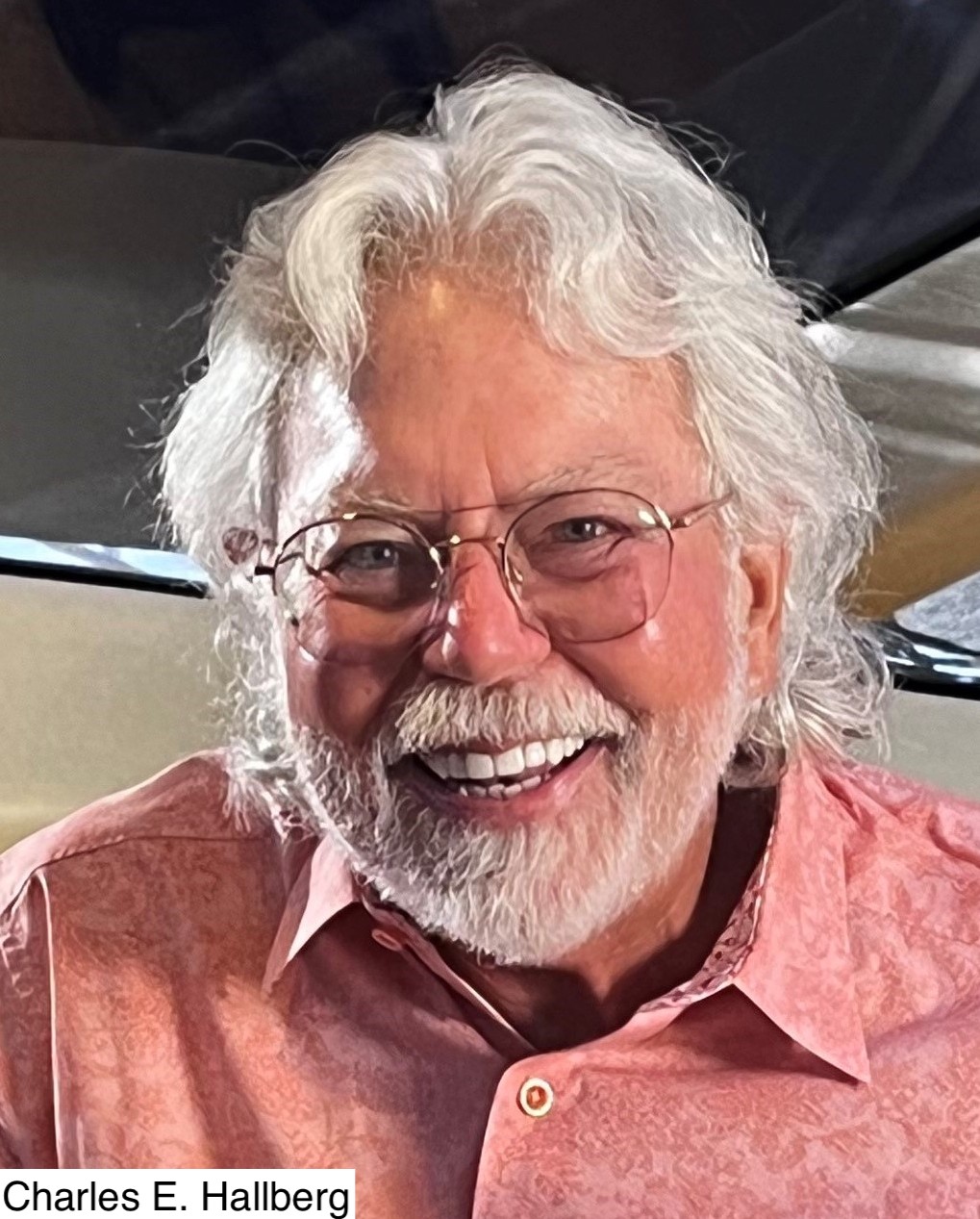 Charles E. Hallberg '74 founded MemberHealth, LLC, a highly successful pharmacy benefits management company based in Cleveland. He started the business in 1998 focused on consumer-driven, cost-effective and therapeutically appropriate prescription drug care. Under his leadership, the company quickly grew into an industry leader as well as the administrator of the nation's fourth-largest Medicare Part D prescription drug plan. In 2007, MemberHealth, ranked by Inc 500 as the fastest-growing company in America, was acquired by Universal American Corp., which sold its Medicare Part D business to CVS Caremark in 2011.
Hallberg received a bachelor's degree magna cum laude in philosophy from UMass Amherst in 1974 and earned a juris doctor degree from Case Western Reserve University School of Law in 1977. He then worked as a trial attorney, in corporate law and in top executive positions in electronic healthcare processing services.
At Continental Managed Pharmacy, Hallberg administered an integrated prescription benefit mail service pharmacy. Building on his experience as an attorney and in the pharmaceutical business, he founded and later sold Automated Scripts, a national pharmacy benefits management company.
When Medicare began to offer a prescription drug care plan, Hallberg saw a strategic opportunity and grew MemberHealth on a philosophy of keeping Medicare beneficiaries healthy. The company ranked first in member satisfaction among all other Medicare Part D plans in 2007 and 2008.
Hallberg is on the board of Case Western Reserve University and is a trustee of the Naples Children and Education Foundation. He and his wife, Sharon, and daughter, Jennifer, are actively involved in children's philanthropy, focusing on healthcare and education.
Contact: Ed Blaguszewski, edblag@umass.edu