Periodically, our web page features a graduate who exemplifies the best of what CIE stands for.  The current featured graduate is shown on the home page. Previously featured graduates are shown below.  Click on their names for their full profile.
---------------------------------------------------------------------------------------------------
Amina Davlatshoeva (Ed.D. 2014)
Amina has worked in two very different contexts, first in education and health with women in Central Asia, and second in a corporate environment in the Middle East. My time at CIE taught me not only the analytic skills but also an understanding that when action is predicated on knowledge then ethical standards are maintained and that we have an obligation to help those who want to learn. [6-23]
Mainus Sultan (M.Ed. 2003)
Mainus has had two careers, first as a development education consultant, and second as a prolific author in his native language, Bangla. He reflects that: My two decades-long engagement with CIE enhanced my adult education skills and also equipping me to serve as an educational professional in countries such as Laos, Afghanistan, Zimbabwe, Sierra Leone and the U.S. I consistently drew upon my CIE training for a range of assignments. [11-22]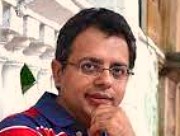 Gopal Midha (M.Ed. 2010)
Gopal's research has focused on school leadership and what makes effective meetings.  He is currently writing a book on the messiness and excitement of the research process.  In his words: My time at CIE sharpened my thinking about equity in education - a value that I continue to be guided by today. What made those two years most memorable was debating educational issues with people from Tokyo to Dushanbe. [3-22]
 
David Rosen (Ed.D. 1974)
David's career has been devoted to adult and youth learning in alternative, nonformal settings. He has worked on nonformal education projects in Haiti, Bangladesh, Liberia and Afghanistan as well as multiple programs in the U.S. In his words: My education journey with CIE began in 1969 with a Teacher Corps M.Ed program that was unequaled in its opportunities for community-based learning in competency-based, culturally appropriate and non-formal teaching and learning. 
Ann Hartman (M.Ed. 1997)
Ann is currently the Dean of the Education Program at the East-West Center in Hawaii. She has been with the Center since 2002 in various roles. Prior to that she was Associate Peace Corps Director in Uzbekistan. As Dean she says "I think about CIE a lot in this role and see more and more just how cutting edge CIE was in both its model as a program and in what we were learning about."
Mokubung Nkomo (Ed.D. 1983)
After teaching at the University of North Carolina for 15 years, Mokubung returned to South Africa.  There, he held a series of leadership positions with the Human Sciences Research Council.  He also served as a professor at the University of Pretoria and Tshwane University of Technology. His research and teaching was guided by his belief that "although education cannot transform the world, the world cannot be transformed without education."
Mishy Lesser (Ed.D. 1996)
Mishy is the co-founder and Learning Director of the Upstander Project. In 2018 Upstander produced Dawnland, a feature film which won an Emmy award in 2019 for Outstanding Research. Using the experience of the Wabanaki people of Maine, the film explores the question of "What is the Relationship between the Taking of the Land and the Taking of the Children?"  
Paul Frisoli (M.Ed. 2007; Ed.D. 2013)
Paul joined the LEGO Foundation as a Senior Program Specialist in January 2020 where he oversees a new $100 million Learning through Play initiative in Ethiopia and Uganda. Previously he held senior leadership roles with Education in Emergencies projects in Senegal and Nigeria with FHI360 and in the Middle East with IRC.
Dwaine Lee (M.Ed. 2000; Ed.D. 2007)
Dwaine joined USAID as an education officer in 2005 and has since worked in AID missions in Macedonia, Kenya, Afghanistan, South Africa, and Washington, D.C. – where he was the Director for West African Affairs overseeing programs in 21 countries. Recently he has been posted to Ethiopia where he is the Operations Team Leader of the health team.
Robert 'Bro' Russell (Ed.D.1982).
Bro founded the Cartoonist Rights Network International (CRNI) in 1999 and spent 20 years as its executive Director. In 2019 CRNI named their annual award The Robert Russell Award for Courage in Editorial Cartooning in his honor. Earlier in his career Bro spent two decades as a consultant in institutional development and humanitarian assistance in Asia and Africa.
Dezie Trigu (M.Ed. 2004)
After completing his Master's degree at CIE, Dezie returned to his job with the Ministry of Education, Science and Technology in Malawi.  He had worked variously as a teacher, Methods Advisor and Tikwere Outreach Coordinator for the Malawi College of Distance Education.  In 2013 he retired from the Civil Service after 22 years of service.
Hassan Mohamed Ali  (Ed.D. 2001) 
Hassan Ali Mohamed is a development practitioner specialized in education program planning and management in both humanitarian and development settings with over 25 years of field experience in North America, South Asia, Middle East and Africa.
Anita Anastacio (M.Ed. 2006)
Anita has served as Chief of Party for CARE in Aghanistan, a Senior Technical Advisor with IRC, and more recently with Childfund International in Lusaka, Zambia.
Tashi Zangmo (Ed.D. 2009)
After graduating from CIE,Tashi Zangmo undertook the challenge of creating an NGO called the Bhutan Nuns Foundation under the patronage of the Queen Mother of Bhutan. The Foundation is dedicated to improving the education and living conditions for the Buddhist Nuns in the country.
 
Julio Ramirez de Arellano (Ed. D. 1985)
I have been in Afghanistan since 2007 as a Chief of Party of a large in-service teacher training project, of a workforce development project and, now, of a Ministry of Education capacity building project.
Stephen Richardson  (M.Ed. 2014)
It has become evident the hard work I put into my master's thesis on the fidelity of psychosocial support programs (downloads policy document) for children in schools in crisis-affected contexts has been fruitful. Soon after I graduated, I worked with Save the Children Norway on a project in the Philippines integrating psychosocial wellbeing into the Department of Education's Disaster Risk Reduction teacher professional development program in post-typhoon Haiyan.
There is currently no content classified with this term.