2022-23 CESL Faculty Fellows
6 individuals have been selected by UMass Civic Engagement and Service-Learning as recipients of the 2022-23 Civic Engagement & Service-Learning (CESL) Faculty Fellowships.
The group represents 6 departments developing 6 new civic engagement or service-learning courses, integrating classroom learning with community-based learning. The CESL faculty fellows group meets monthly, over the course of the year, to discuss community engagement for social change, service-learning pedagogy, and to work collaboratively on course development. The CESL Faculty Fellowship is in its twenty-eighth year.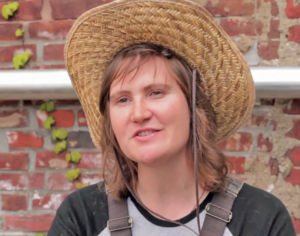 Lisa DePiano, Lecturer
Stockbridge School of Agriculture
STOCKSCHL 387 Intro to Agroecology
Tal Goldfajn, Assistant Professor
Languages, Literatures, & Cultures; Spanish & Portuguese Studies
SPAN 397 Community Storytelling Translation
River Strong, Associate Director
Environmental Conservation
iCons 496 Clean Energy Living Lab: Community Solar Planning Teams
Cara Takakjian, Sr. Lecturer
Languages, Literatures, & Cultures
ITAL 297T Teach to Learn: Italian Pedagogy in Practice
Candice Travis, Academic Advisor
Civic Engagement & Service-Learning 
SRVCLRNG 293 Learning through Community Engagement
Ruth-Ellen Verock-O'Loughlin, Senior Lecturer II 
Teacher Education and Curriculum Studies
EDUC 393B Leadership in Diverse Communities