Learn how to write about your research for 
The Conversation,
[2]
 a digital publication for the general public that publishes commentary and analyses written by academics.
In this one-hour training session, you will learn how to pitch and start writing stories for The Conversation, which reaches millions of readers each month.
March 10, 3:00-4:00 in Campus Center Room 917
For questions, please contact Public Engagement Project Director Amy Schalet at 
schalet@soc.umass.edu
[4]
.
Featured Speakers:
 Maria Balinksa
 Editor, The Conversation and former Editor of World  Current Affairs Radio (BBC)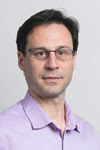 Martin LaMonica
  Deputy Editor and Environment & Energy Editor, The Conversation